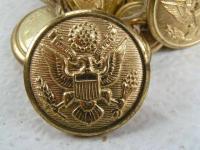 Eidolon Council
Community Leaders
PlanetSide 2 Officers
Recruiting Team
Legend
DC - Division Commander, in charge of the entire division.
CO (aka UC) - Commanding Officer or Unit Commander, the designation for the leader of a unit smaller than a division, usually a sub-division or special team.
XO - Executive Officer, the second in command of the division or unit.
TO - Tactical Officer, technically "third in command" but more the officer(s) in charge of keeping the members on track during operations, making sure the DC's and XO's orders are received and executed. Behind the XO, the division's "Enforcers".
Captain - The crossover between Officer and Enlisted. Someone who leads squads and platoons during operations effectively. Some Captains may have a role within their division, and they are listed here, while others have more general squad and platoon leadership duties (there are too many of these to reliably list).
Recruiting Officer / Recruiter - Sometimes abbreviated as RO, a person charged with helping new recruits join the outfit and assist them with anything they need. Recruiters are not by default part of the command staff.
Help Desk - Anyone with this designation can help you with general technical problems, be it regarding the site, TeamSpeak 3, or your hardware and software. Please don't use them as your personal IT department, they're here to help you get the game and other essential programs like TS3 running smoothly so you can play with us!
Liaison Officer - Officer in charge of communications and coordination with other outfits from the Vanu Sovereignty and the gaming community as a whole. Also helps with events and official joint operations.